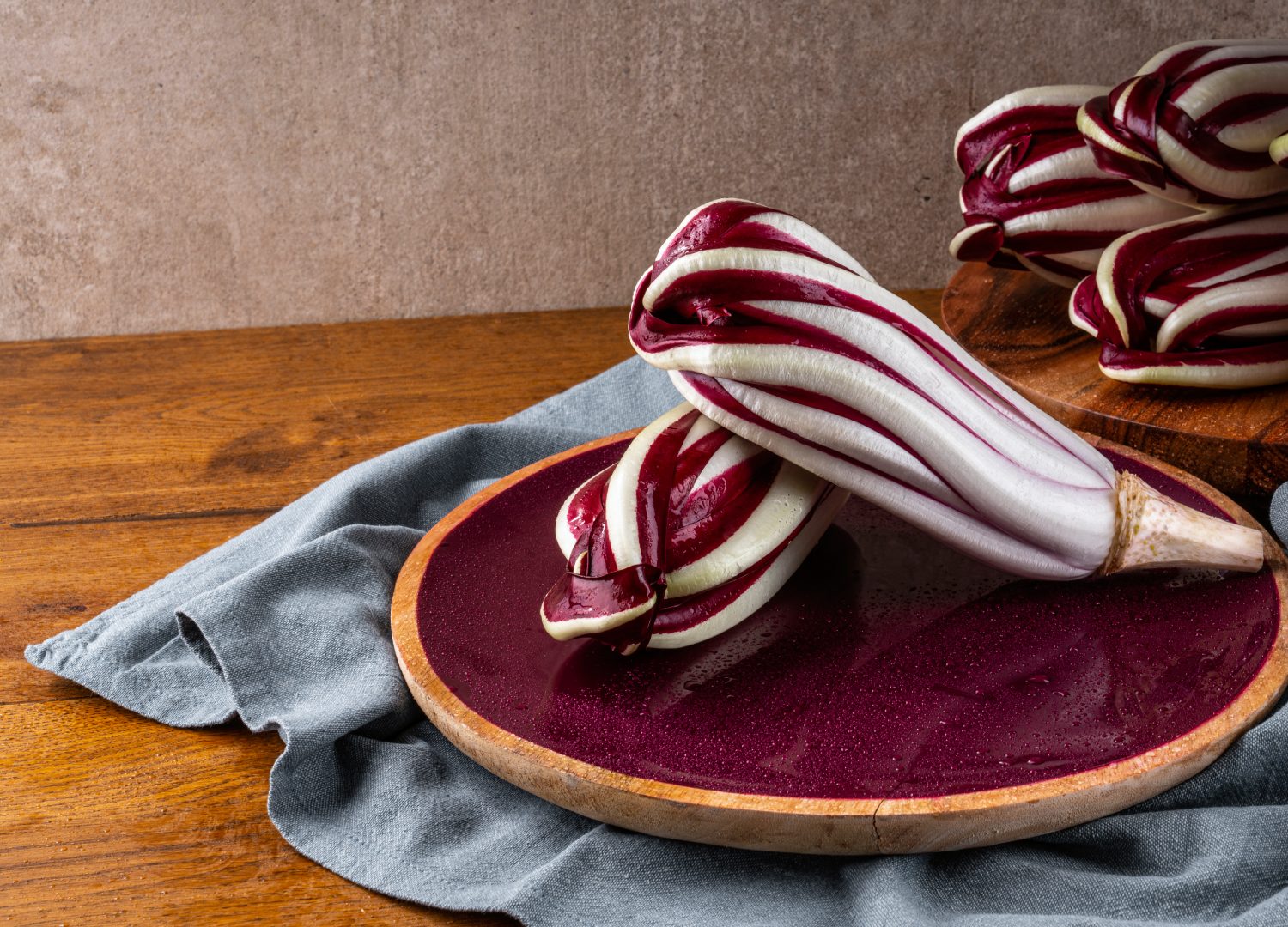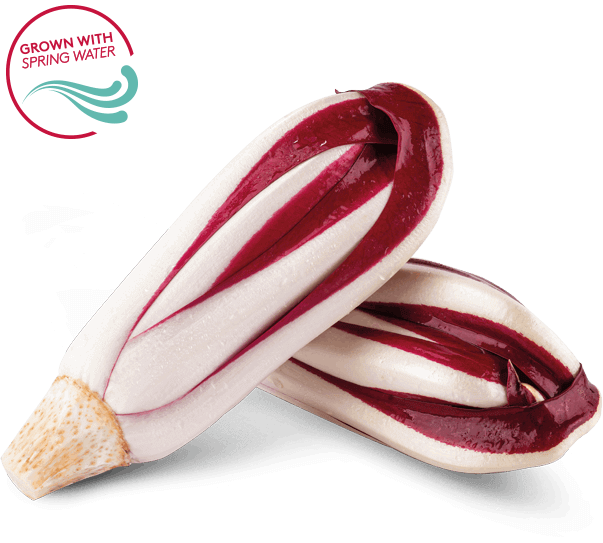 The Radicchio Rosso Tardivo (late red radicchio) is a truly unique, one-of-a kind vegetable with a long history that combines tradition, passion and expert processing.
Grown in perfect harmony with nature in an extremely fertile land, it feeds on unique resources such as the crystal-clear waters of the Sile springs, rich in minerals and free of pollution thanks to the natural filtering process that takes place in the gravel subsoil.
The cold temperatures of the winter months stimulate the ripening process, turning the plants from green to their typical shade of red. After they've been harvested and the external leaves carefully removed, the heads are tied and submerged in spring water from the roots.
It is here that they spend around 20 days, in absolute darkness and at a steady temperature, to absorb the best qualities of the water, sprouting once again. The new shoots are trimmed, washed and packaged. The final result is a firm red radicchio, with the typical elongated shape and white veins.


The Radicchio Rosso Tardivo is characterised by a unique taste: its sweetness is balanced out by a slightly bitter after taste and a crunchy texture, but it's also appreciated for its nutritional value.
Typically eaten raw with just a little oil to highlight its properties, it's perfect grilled or used in risotto recipes.
SEASONALITY
January
February
March
April
October
November
December
Are you interested in this product?
Our vegetables are selected to guarantee you a healthy and tasty product, if you need more information write here and we will give you all the support you require.