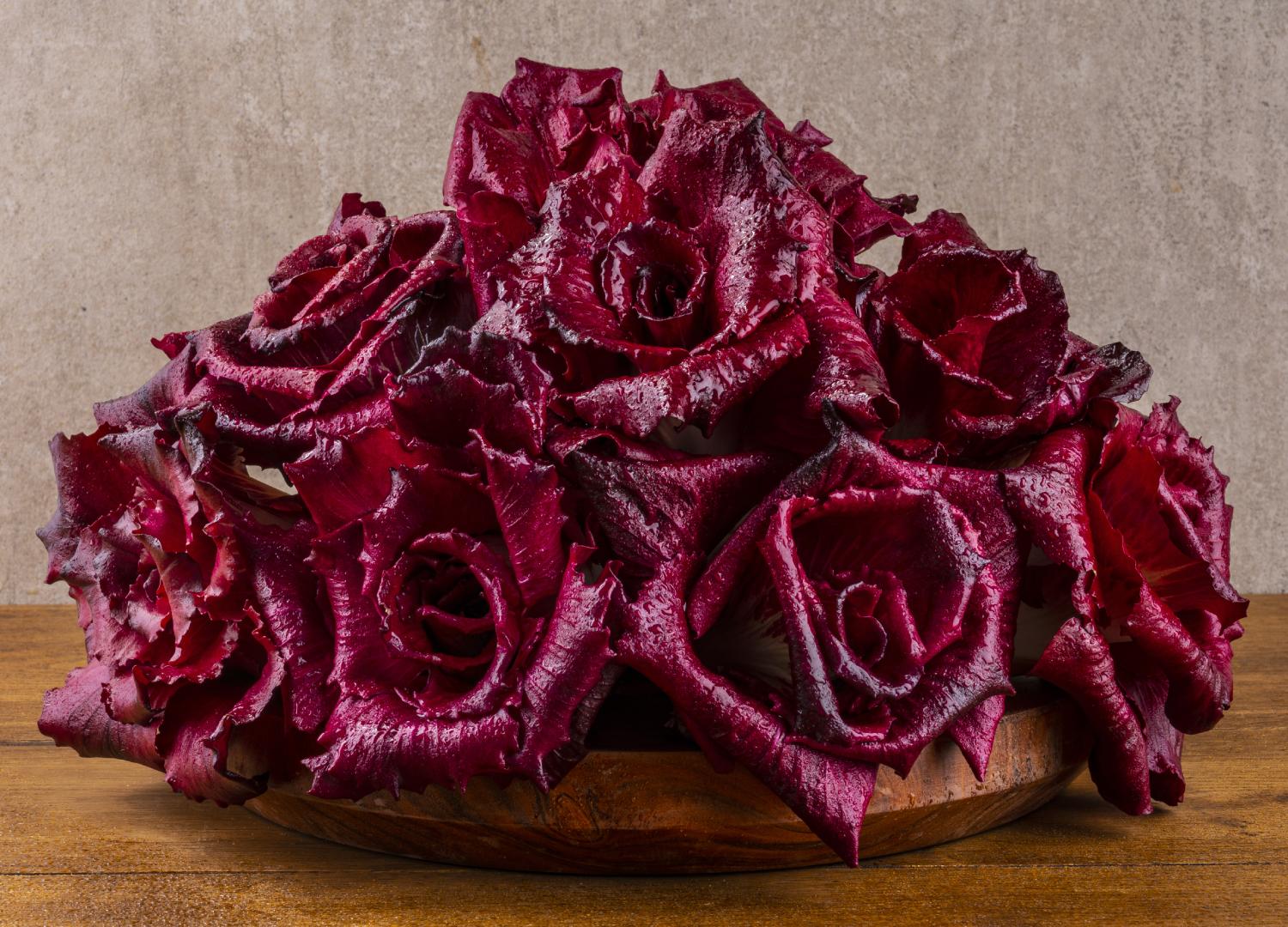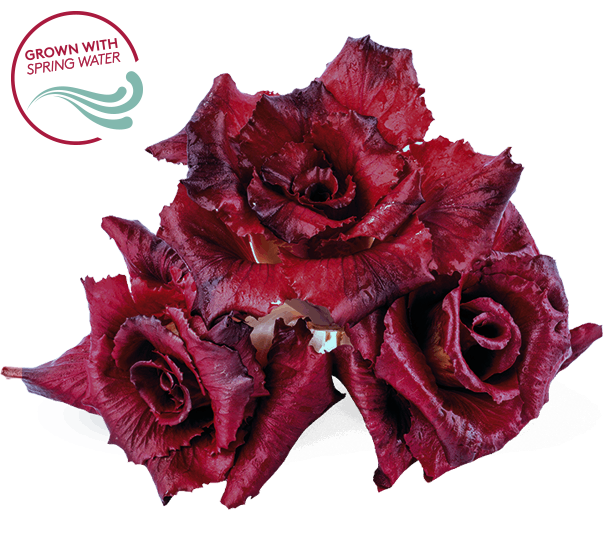 This red flower radicchio is an exquisite winter variety that requires a complex research and selection process.
Grown in the fields surrounding our HQs, fed by the crystal-clear waters of the Sile spring and its tributaries, it is harvested upon the arrival of the first winter frosts and is then submerged in water from the roots. It is here that the heads spend around 20 days, in absolute darkness and at a steady temperature, to absorb the best qualities of the water, sprouting once again.
The new shoots are trimmed, washed and packaged. The main characteristics of this variety are their smaller size, the large open rose-like shape of the leaves, and their intense red colour.
They boast a crunchy texture and a sharp, slightly bitter-sweet taste. They are usually eaten raw and without cutting, to prevent oxidation.
SEASONALITY
January
February
March
December
Are you interested in this product?
Our vegetables are selected to guarantee you a healthy and tasty product, if you need more information write here and we will give you all the support you require.