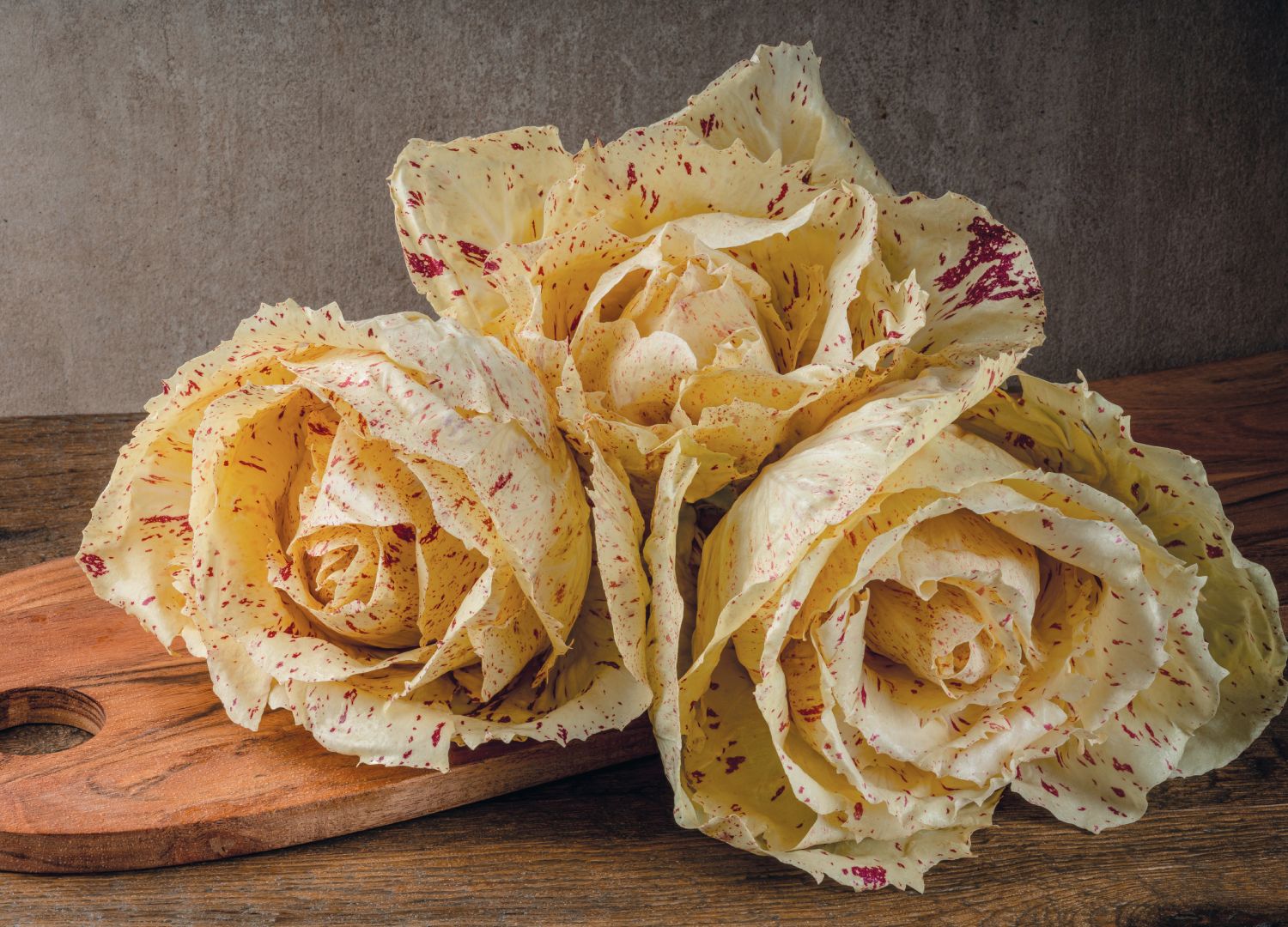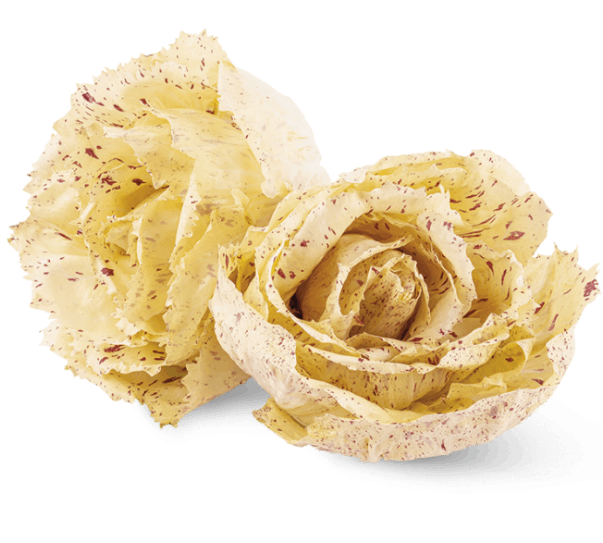 This variety is often referred to as the "flower" or the "edible rose" thanks to its gorgeous, elegant and billowing shape. It is typically produced around the provinces of Treviso, Padua and Venice, where the soil is fertile and rich in precious air and spring water.
Growing the Variegato (mixed) variety requires expert knowledge: timings and techniques must be precise and accurate at all times. The forcingblanching phase, essential to properly highlight the sensory, aesthetic and commercial qualities of this radicchio, can take place either in the field directly or in pools of spring water, once the heads have been harvested.
The trimming, washing and final packaging steps are extremely challenging given the brittleness of the leaves.
The Variegato, a cross between Radicchio Rosso di Treviso and escarole, presents a wide, slightly wrinkled, cream-white leaf with evenly scattered purple speckles.
Crunchy and delicately rich in taste, it is perfect for eating raw and instantly elevates any mixed salad dish.
SEASONALITY
January
February
March
April
May
June
July
August
September
October
November
December
Are you interested in this product?
Our vegetables are selected to guarantee you a healthy and tasty product, if you need more information write here and we will give you all the support you require.