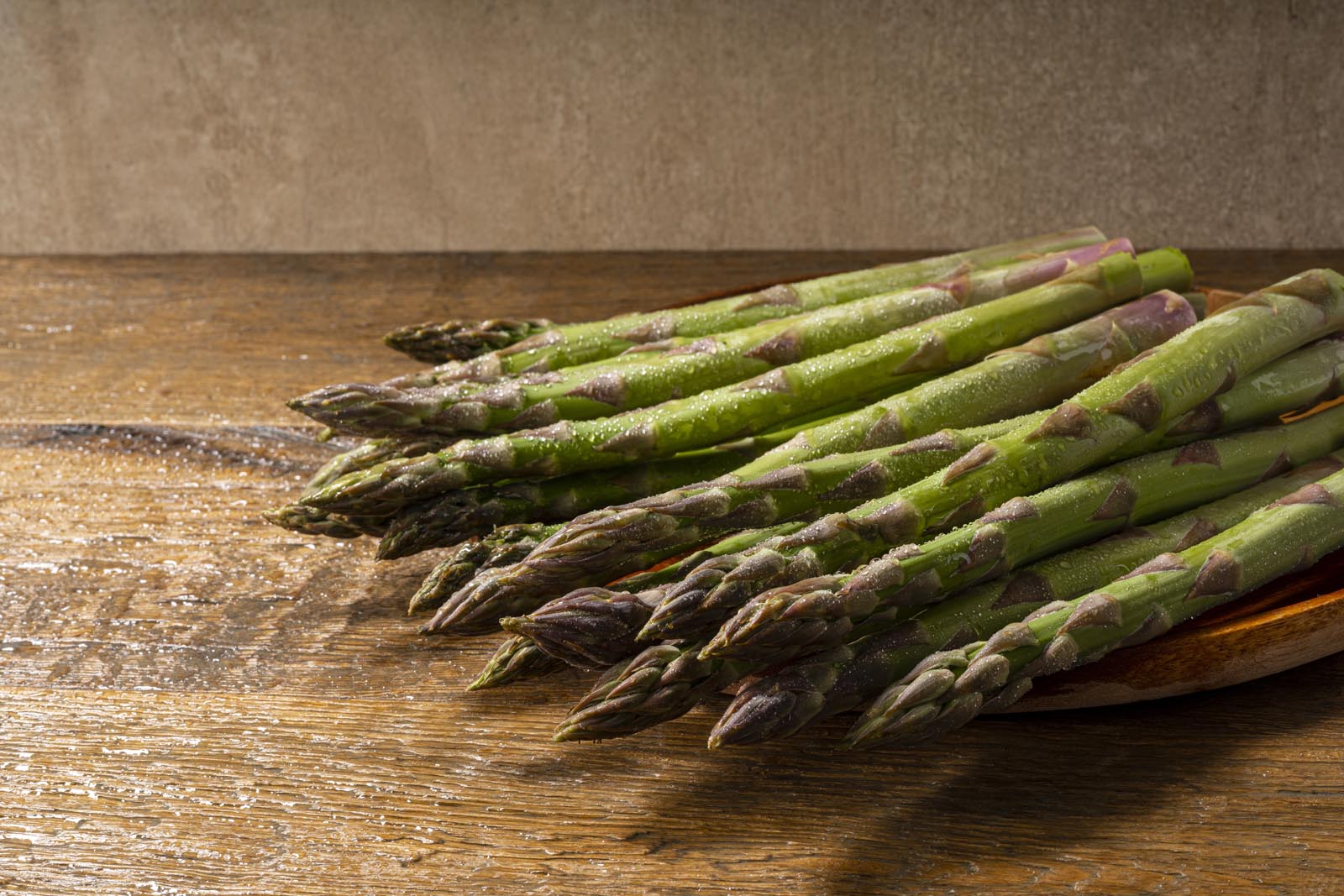 Evidence shows that farming and harvesting green asparagus in the Veneto region may date back to Roman times, around the second century B.C.
However, local farmers specialised predominantly in the white variety from the 1700s onwards. Over the course of the last 50 years, we have witnessed a revival of old favours and tastes, and areas of land reserved for green asparagus farming have increased accordingly, to accommodate demand.
These areas boast soil that is fertile and freedraining, which is fed by the spring waters of the Sile river and its tributaries.
Green asparagus can thrive here, sprouting from the soil where they are exposed to sunshine, which activates photosynthesis – a naturally occurring process that bestows upon these vegetables their typical green colour. When harvested, the stalks are cut at the root ends once they have reached the correct height.
With straight, compact stalks and closed up tips, our asparagus have a soft and plump texture, with a typical herb-like scent. Green asparagus can be used as the main ingredient in savoury pies or quiches, risottos and many other recipes.
SEASONALITY
March
April
May
Are you interested in this product?
Our vegetables are selected to guarantee you a healthy and tasty product, if you need more information write here and we will give you all the support you require.