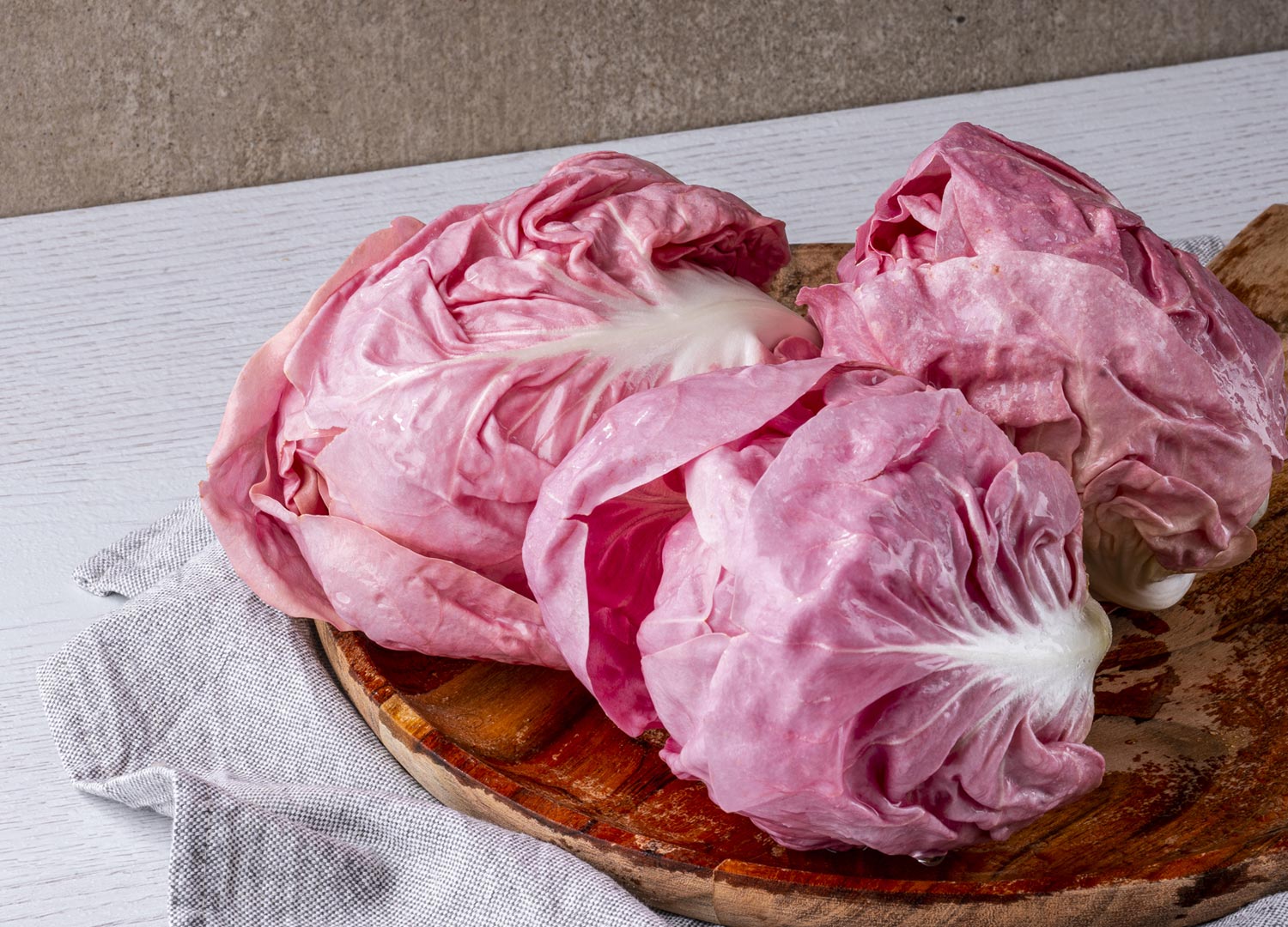 The Rosa (pink) variety is without a doubt one of the most 'spectacular' forms of radicchio, highly appreciated for its delicate taste and its decorative features.
Grown in central Veneto along the Sile spring river, it is harvested upon the arrival of the first winter frosts, when the plant starts to close up and form its typical compact and elongated shape.
Once trimmed, it boasts a magnificent pale pink colour.
The leaves are plump yet brittle, sweet in flavour with a slightly bitter after taste. Perfect for adding raw in salads and pinzimonio mixes.
SEASONALITY
January
February
March
December
Are you interested in this product?
Our vegetables are selected to guarantee you a healthy and tasty product, if you need more information write here and we will give you all the support you require.